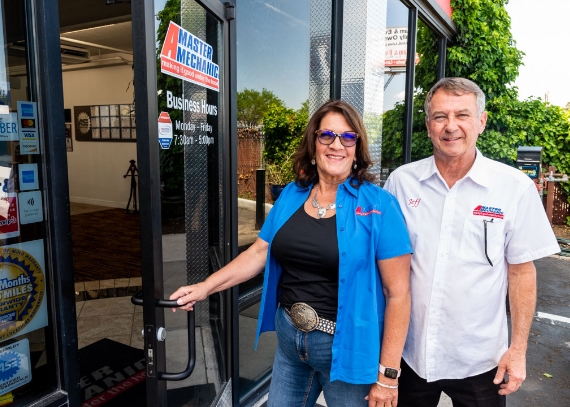 ABOUT A MASTER MECHANIC
It is important to our team at A Master Mechanic that you have a peace of mind about the state of health of your vehicles. We want you to know that we care for our community, like family and work hard to provide service you can depend on!
You can feel the support, interest and dedication from the minute you walk in the door. Our caring team makes your priorities ours when you bring your vehicle into our shop, the very first time!
GET TO KNOW US ...
By the early 70s, owner JEFF PHEASANT had begun his education in the automotive industry. Meeting a challenge that earned him his first car, he took a hunk of metal in a field and made it run. From there, Jeff worked for some of the best old timers around the Northern Nevada area. Eventually managing several shops in Northern Nevada and California, Jeff has been responsible for providing quality car care and customer service most of his life. For almost ten years, he kept our local UPS trucks running and the drivers happy. Now, you will find him on the front lines of the business, setting standards and bringing premium service that you can depend on. Over 30 years later, Jeff's knowledge and lifelong experiences have inspired and maintained a premium auto repair shop for the everyday person.
SHARI, Jeff's wife is also an integral part of the business. Shari's background comes from sales and marketing. For 30 years, she has managed different businesses and even delved into the nonprofit world over a decade ago. You won't see her underneath a car, but she is behind the scenes marketing and helping manage this family owned and operated business that continues to earn the trust of its customers, their family and friends. As a family owned shop, you might also catch Greg or Shyla (Jeff and Shari's older kids) helping out behind the desk or in the shop.