A MASTER MECHANIC SHOP
In 2004 Jeff and Shari said yes to an offer from a friend that has lead to a lifestyle change. "We have worked hard for our customers and have held our employees to some of the highest standards in the industry for independent shops." states Shari, when asked why they have experienced such success in their business. "Jeff has such a natural affinity and insight for the automotive industry and is great at instilling passion and good work ethics in others. That is just one of the things that makes him a great leader."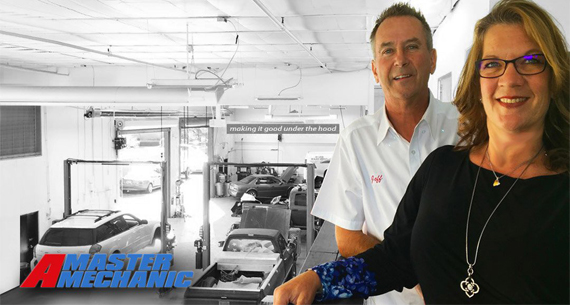 Education is at the core of the shop's founding principles. Educating the customer about managing their vehicle in the most efficient, economical, and dependable manner is the focus and standard at A Master Mechanic. Educating the technician continually on the latest trends, methods and standards gives them additional tools in their toolbox to use when providing top notch quality service top each and every customer.
As a family owned and operated shop, you will find we treat our employees and customers like family too. On any given day someone brings donuts or danish, and you can usually find a BBQ going once a month for lunch! When asked: "Who is your clientele?", we simply answer: "Families", because that is who we serve. We work hard to provide value to everyone that trusts their vehicle maintenance and repair to our shop. Get to know us on the web, come in and meet our friendly, knowledgeable, experienced staff and allow us the opportunity to earn your business!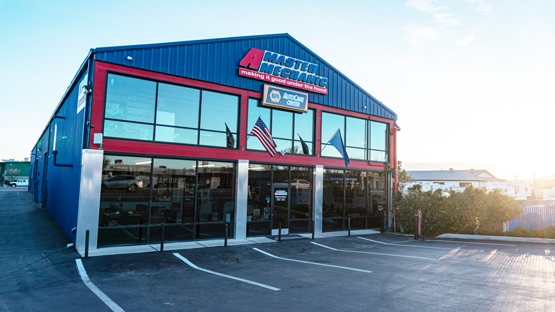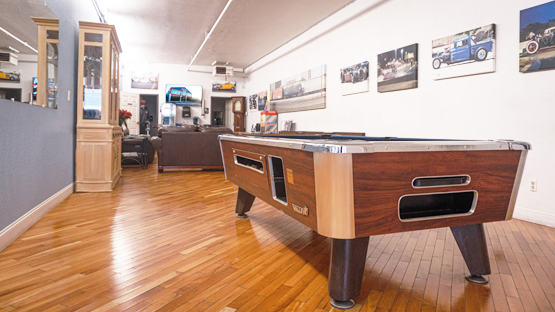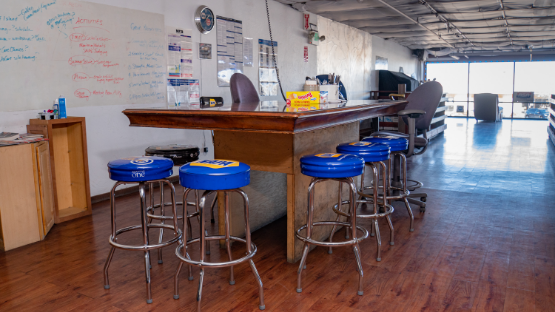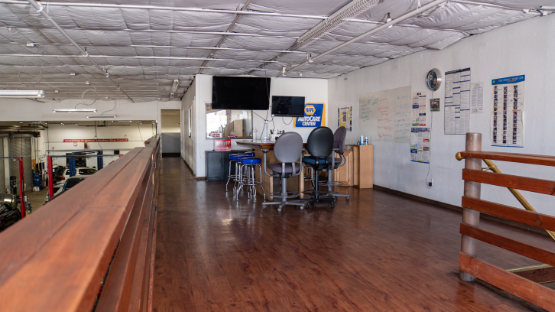 FREQUENTLY ASKED QUESTIONS
HOW MANY BAYS DO YOU HAVE?
10 Bays - one of those is our new Hunter digital alignment machine. Hunter Engineering specializes in developing industry-leading wheel alignment systems for dealerships, body shops and tire dealers.
HOW MANY MECHANICS AT THE SHOP?
6 Master Technicians
Front End & Suspension Technician - Hunter Russell-Wolfe
Shop Assistant & Customer Service Shuttle Driver - Billy Blue
Service Advisor - Fred Rivas
Service Manager - Chuck Howell
Office Manager - Gina Stammers
Jeff Pheasant (owner)- General Manager
Shari Pheasant (owner)
WHAT IS THE SQUARE FOOTAGE OF YOUR SHOP?
10,000 square feet with onsite frontage and rear parking.
WHAT IS YOUR MAIN MARKETING MESSAGE?
"Making it good, under the hood"
Educational Foundation - we want to teach customers how to maintain there vehicle to save money and ensure convenience. Our focus is to be leaders in the industry.
WHAT TYPE OF WARRANTY DO YOU PROVIDE?
We offer the NAPA 'Peace of Mind' Nation-wide 36 month - 36,000 miles Warranty